Senior Practice Group Manager ::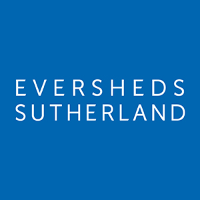 Position:
Senior Practice Group Manager
Location:
Washington, D.C.
Salary:
Commensurate with experience
Description:
Eversheds Sutherland (US) LLP has an exciting opportunity for a Senior Practice Group Manager (PGM) in the Tax Practice Group. The Senior PGM will lead a team and work closely with the Tax Practice Group Leader, and Eversheds Sutherland's 100+ tax lawyers. This is a position that requires creativity, business development and project management skills. This position will be resident in the Washington, D.C. office but will require some travel.
Duties and Responsibilities:
• Create and update business development strategies and plans
• Execute and project manage business development strategies
• Create and manage Practice Group marketing and branding strategies
• Meet with the Practice Group Leader and the Tax Practice Group partners regularly to lead current client and prospective client initiatives, and ensure appropriate follow-up action items are completed
• Organize and moderate Practice Group meetings
• Plan and stage Practice Group retreats
• Research and distribute client and target profiles to partners
• Assist with coordination of regional and national conferences.
• Work with attorneys on client presentations
• Assist with the development of individual lawyer business development plans
• Develop marketing proposals and responses to RFPs from clients and potential clients
• Coordinate activities with Eversheds Sutherland's international tax practice
• Organize and manage an annual business development budget for the Tax Practice Group
• Organize and manage other firm resources, including Client & Practice Development staff
• Coordinate and supervise marketing resources.
Requirements:
A Bachelor's degree from an accredited college or university is required. Work experience in business development in a large law firm, accounting firm, or consulting firm is desired. Client-service oriented and able to work well both independently and as a positive, effective team member. Able to manage and prioritize a heavy workload, meet deadlines, and delegate tasks. Knowledgeable in Word, Excel, PowerPoint and familiar with research and client contact databases. Excellent oral and written communication skills and a demonstrated ability to work with all levels of personnel.

Eversheds Sutherland LLP is an equal opportunity employer with a diverse, talented team. We provide equal employment opportunities to all employees and applicants for employment without regard to race, color, religion, sex (including pregnancy, sexual orientation, gender identity or expression), national origin, age, disability, genetic information, marital or familial status, domestic violence victim status, ancestry, amnesty, military or veteran status, or any other characteristic protected by applicable law. This policy applies to all terms and conditions of employment, including, but not limited to, recruitment, hiring, assignment, promotion, compensation, training, leaves of absence and termination. Sexual harassment or harassment based on other protected group status, as defined by law, is also prohibited. EEO.

As a global top 40 law practice, Eversheds Sutherland provides legal services to a global client base ranging from the largest multinationals to mid-sized businesses, acting for 71 of the Fortune 100, 57 of the FTSE 100 and 119 of the Fortune 200. With more than 2,300 lawyers, Eversheds Sutherland operates in 66 offices in 32 jurisdictions across Africa, Asia, Europe, the Middle East and the United States. In addition, a network of over 200 related law firms, including formalized alliances in Latin America, Asia Pacific and Africa, provide support across the globe. Eversheds Sutherland provides the full range of legal services, including corporate and M&A; dispute resolution and litigation; energy and infrastructure; finance; human capital and labor law; intellectual property; real estate and construction; and tax. Eversheds Sutherland comprises two separate legal entities: Eversheds Sutherland (International) LLP (headquartered in the U.K.) and Eversheds Sutherland (US) LLP (headquartered in the U.S.), and their respective controlled, managed, affiliated and member firms. For more information, visit www.eversheds-sutherland.com.
Schmidt Marketing has been retained to conduct this search. Interested and qualified candidates should e-mail their resume, in strictest confidence, to Sally Schmidt.