Marketing Manager or Senior Marketing Manager ::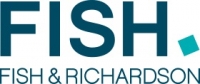 Position:
Marketing Manager or Senior Marketing Manager
Location:
Preference is for Boston, Washington, DC or Minneapolis, but will consider any firm office
Salary:
Commensurate with experience
Reports To:
Chief Marketing Officer
Description:
Fish & Richardson P.C., a global patent, intellectual property litigation, and commercial litigation law firm, is conducting a search for an experienced professional to run a team of 4 and support the transactional practices (patent, trademark, copyright and regulatory). The title may be Marketing Manager or Senior Marketing Manager, depending on experience. The preferred locations are Boston, Washington, DC or Minneapolis, but will consider any firm office. The Manager will work closely with each Practice Group Leader (PGL), any Deputy PGLs, and the Chief Marketing Officer to implement the group's annual marketing and business development plan. The Manager gives input on the plan, and is primarily responsible for its implementation. The Manager will be the PGL's "go to" person for all marketing and business development projects within the practice group. The Manager will be responsible for proposing the practice group's annual marketing budget to the Chief Marketing Officer, and will monitor the budget to help the practice group stay within its budget, giving the PGL regular updates on budget projections. National marketing resources are available as needed to implement plans. The Manager will act as though all attorneys and staff, even those not within the assigned practice group, are clients of the firm, by demonstrating diplomacy, enthusiasm, and superior service. The Manager will also be an effective coach to team members in meeting business goals, by inspiring their continuing development and providing guidance to junior members of the team.
Duties and Responsibilities:
1. Serves as practice area expert and liaison by becoming familiar with all aspects of the practice and leading and driving marketing initiatives in assigned practice group. Implements the action items in the group's strategic plan and orchestrates staff to accomplish the plan's goals.
2. Provides leadership in the development of joint ventures, affiliations and partnership arrangements regarding internal and external clients.
3. Creates action plan based on strategy and orchestrates communication plan by engaging communication staff. Manages the development of firm communications, advertising/marketing, promotional materials, and media relations for meeting/event planning for assigned practice group.
4. Maintains communication with other Marketing Managers to gain broad perspective of the breadth of the firm's practice and identify opportunities for collaboration amongst the firm's practice areas and industry groups.
5. Takes lead on determining what marketing materials, including printed collateral and web content, are needed for the assigned practice area and uses shared resources to produce it.
6. Oversees and evaluates market research and gives input and feedback to Chief Marketing Officer to adjust marketing strategy to meet changing markets and competitive conditions.
7. Responsible for retaining and expanding existing firm relationships, by recommending marketing activities, such as client feedback interviews, client service teams, seminars, receptions, and other events targeted to prospective and current clients.
8. Works closely with practice group members to develop personal marketing plans, create new business proposals and respond to requests for proposals.
9. Proposes practice group marketing budget, approves expenses, and monitors budget through the year.
10. Serves as an effective coach to team members in meeting business goals and inspiring their continuing development. Provides guidance to junior members of the team.
11. Participates in department meetings.
Requirements:
1. Experience working in an intellectual property firm, or with the IP department of a general practice firm, is highly desirable.
2. Ability to change and adapt to current and future responsibilities and circumstances, displaying a sense of urgency and initiative in capturing new business.
3. Approximately 3-5 years progressively more responsible work experience in order to gain the expertise needed to administer marketing and client services as normally acquired through a Bachelor's degree in business administration, marketing, or a closely related field, or the equivalent professional experience.
4. Strong customer orientation including service attitude/approach, listening, and understanding.
5. Interpersonal and communications skills to communicate (oral and written) in a professional manner when dealing with employees, vendors, and firm contacts, including presentation skills.
6. Technical skills in business and market development, market research, planning and promotions.
7. Proven track record in leading projects and people and getting results.
8. Ability to analyze a marketing plan's effectiveness and understand ROI.
9. Political acumen and ability to build relationships with key decision makers and clients.
10. Ability to successfully develop external client relationships.
11. Ability to use discretion when communicating and ability to keep confidences.
12. Able to forecast, or plan, over a 1-2 year time span.
13. Ability to travel when necessary to perform the duties of the position.
14. Ability to respond to constructive criticism and suggestions from internal clients and adjust behavior when necessary.
Schmidt Marketing has been retained to conduct this search. Interested and qualified candidates should e-mail their resume, in strictest confidence, to Sally Schmidt.